Four Generations of my Father's Maternal Line--The Story of Micajah Crumpler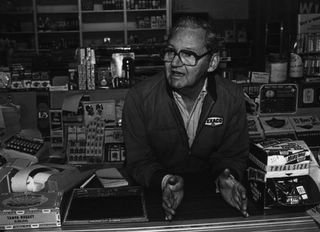 Onzie Hudson (8 December 1922 - 28 July 1994) was the eldest son of Jonah (pronounced Jawnie) Robert Hudson and Hosie Ella Crumpler.
Hosie Ella Crumpler Hudson (June 1896 - July 1947) with her husband, Jonah Robert Hudson (12 April 1898 - 9 Jul 1972) and their eldest daughter, Orell ca. 1920.
James Almon Crumpler (ca. 1859 - 7 September 1941) was the father of Hosie Ella Crumpler and 15 other children. He was the son of Micajah H. Crumpler. He probably never remembered his father who died when he was just a few years old.
Micajah H. Crumpler was born ca. 1827 and died on his way back home from having been held POW in Elmira, NY, during the US Civil War. He died on 20 February 1865, near Richmond, Virginia. Just a few months later, in late April 1865, the war finally ended at Bennett Place in Durham, NC, just 1/2 mile from my current home. Last year, I commemorated his story in the poem
Micajah
.
As I sit at my computer now, I look out the window at the hill behind my home. I see the dogwoods and redbuds in bloom and imagine that this beauty likely surrounded the armies that met in the road and decided to end that war one hundred forty years ago. The promise of a peaceful spring must have seemed unimaginable to the veterans who were able to return home.
Categories: memories genealogy US+Civil+War poetry Tar+Heel+Tavern dad